NCEFT Board of Directors
These individuals provide outstanding leadership and vision, and tirelessly support NCEFT in countless ways. We thank each member of the NCEFT Board for their contributions and dedication.
Casey Terribilini, DC – Chair 
Dr. Casey Terribilini has been on the NCEFT Board of Directors for more than 20 years and is currently the Board Chairperson. Raised in California with a love for the outdoors and ranching, Casey began his professional career as a paramedic. He went on to earn a chiropractic doctorate and a masters in healthcare management, and built a successful private practice while raising two sons. A lifelong horseman, he was the captain of the Mounted Patrol of San Mateo County in 2004 and in 2015 was chosen to receive the Outstanding Citizen/Horseperson of the Year Award.

Susan Lang – Vice Chair 
Susan Lang is a retired occupational therapist and art therapist. She has worked with non-profit organizations focused on health care and the environment since 1978. Susan initially volunteered at NCEFT as a side walker and then as a member of the NCEFT Board of Directors from 1998 to 2004. She returned to the NCEFT Board in 2014 as the Vice Chairperson. In addition to her occupational therapy degree she holds a masters in Art Therapy and an MBA in Health Services Management.
Paul J. Barulich, Esq. – Compliance Officer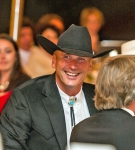 Paul Barulich is the founding litigator and managing director at Barulich Dugoni Law Group. In addition to serving as Compliance Officer on the NCEFT Board, which he joined in 2014, Paul is also affiliated with the Mounted Patrol of San Mateo County, the San Mateo County History Museum, and the San Mateo Police Department Police Activities League.
Wayne Browning, DVM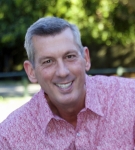 Dr. Wayne Browning is a 1986 graduate of Washington State University. Prior to starting Bayhill Equine, Wayne was a partner in Briarwood Equine in Portola Valley. He serves on the Stanford Red Barn Advisory Board and the Board of the Horse Park at Woodside, and has also served as the team veterinarian for the New Zealand show jumping team. Wayne rejoined the NCEFT Board in 2014 and is NCEFT's equine veterinarian.
Peter Caraher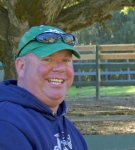 Pete Caraher has bee
n associated with NCEFT for over six years as the parent of a participant and as an NCEFT Board member. He works at the Family Resource Center at Gatepath where he supports families of special needs children. Pete and his son Liam volunteer at NCEFT working with the Lava Lakes Veterans Program and at Samaritan House Food Pantry in San Mateo. Pete is married and has two sons.
Andrea L. Church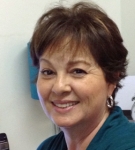 A native of Detroit, Michigan, Andrea Church has lived and raised a family in the Bay Area for the past 35 years. She is currently employed at Meyers Learning Center, Los Altos, and has volunteered for Healthy Cities Tutoring for the past 15 years. Andrea was a co-founder and Board member of Riley's Place and became a member of the NCEFT Board in 2015. In addition to her duties with NCEFT, Andrea is actively engaged in promoting childhood cancer awareness.
Nancy W. Collins
Nancy W. Collins is currently the Senior Vice President of Landbank Investments.  Previously, she has served as the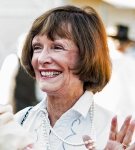 Executive Director of the Marconi Society, Assistant to the President of the Palo Alto Medical Foundation, Assistant Director of the Hoover Institution, Corporate Development Office for the Stanford Business School, and Assistant Director for the Stanford Sloan Executive Program. Nancy is on a number of boards and is the author of five books. She has three sons and eight grandchildren. Nancy joined the NCEFT Board in 2014.
Christopher J. Dunn, MD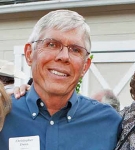 Dr. Chris Dunn is a retired clinical practitioner, researcher, and presenter in the fields of pulmonary, internal, and critical care medicine. Chris served as a Colonel in the U.S. Air Force Reserves, 349th Air Mobility Wing, Medical Squadron at Travis Air Force Base, California, and is trained in Critical Care Air Team Transport and as a flight surgeon. Chris has been associated with NCEFT for many years and has served on the NCEFT Board since 2012.
Bruce Fielding – Treasurer 
Both during and after a career as a Silicon Valley finance executive, Bruce Fielding has served on a number of local non-profit agency boards as a community volunteer. He also consults for school safety and disaster preparedness. Bruce, who is also an avid chef, has been married for 45 years to wife Cathy, has raised two sons, and is the proud grandfather to three grandsons. Bruce has served as Treasurer on the NCEFT Board of Directors since 2014.

Nicola Liu, Esq.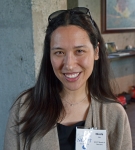 Nicola Liu is an attorney practicing at Morgan, Lewis & Bockius in Palo Alto, California. Nicola was introduced to NCEFT when her husband became a patient in 2008. She joined the NCEFT Board in 2015 and is particularly interested in supporting Veterans' issues.
Gari Merendino – Secretary 
Gari Merendino has worked for NCEFT since 2007 and is now the organization's Executive Director and Board Secretary. After initially volunteering, Gari joined NCEFT as a horse handler and quickly began serving in a variety of capacities, including Barn Manager and Director of Operations. Gari is a former retail executive with operations and logistics experience in large organizations such as Levi Strauss and Mervyn's. Gari and his wife Ellen live in Menlo Park.
Larry Pelzner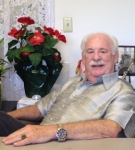 Lawrence "Larry" E. Pelzner is a San Francisco native and senior partner in the accounting firm of Lawrence E. Pelzner & Associates. Larry has three horses, is a fervent western horseman, and has been on the NCEFT Board for many years. Larry was the volunteer swimming and diving instructor for the Special Olympics for over 15 years, as well as a long-time volunteer at the Peninsula Humane Society & SPCA. He currently works horse shows every summer for the San Mateo County Horseman's Association. Larry has two children and two grandchildren.
Jenny Smith 
Jenny Smith has been active in Silicon Valley business consulting, strategic partner development and entrepreneurship since 1980. She is also an avid equestrian, and competed successfully with her beloved horses in Hunter, Jumper and Equitation divisions in the 90's and 00's. With an inherent love of horses and healing (Dad was a pioneering heart surgeon), Jenny served on the NCEFT Board of Directors from 2004 to 2013, including  two terms as Vice Chair. She is re-joining the Board in 2017.  Jenny graduated from Stanford University with a B.A. in Journalism, has a health coach certification from the Institute for Integrative Nutrition, and presents a personal finance workshop at the YWCA of Berkeley annual Young Women and Money Conference.
Former Board Chairpersons
Barb Heine
Budd Colby
Casey Terribilini
Ed Begun
Nicole Buttitta