There are many ways to express your generosity to NCEFT. If you have any questions or need more information, please feel free to contact our Development Director, Cherie Hammer, via email or call 650-851-2271 ext. 7.
CARS Partnership – Vehicle Donations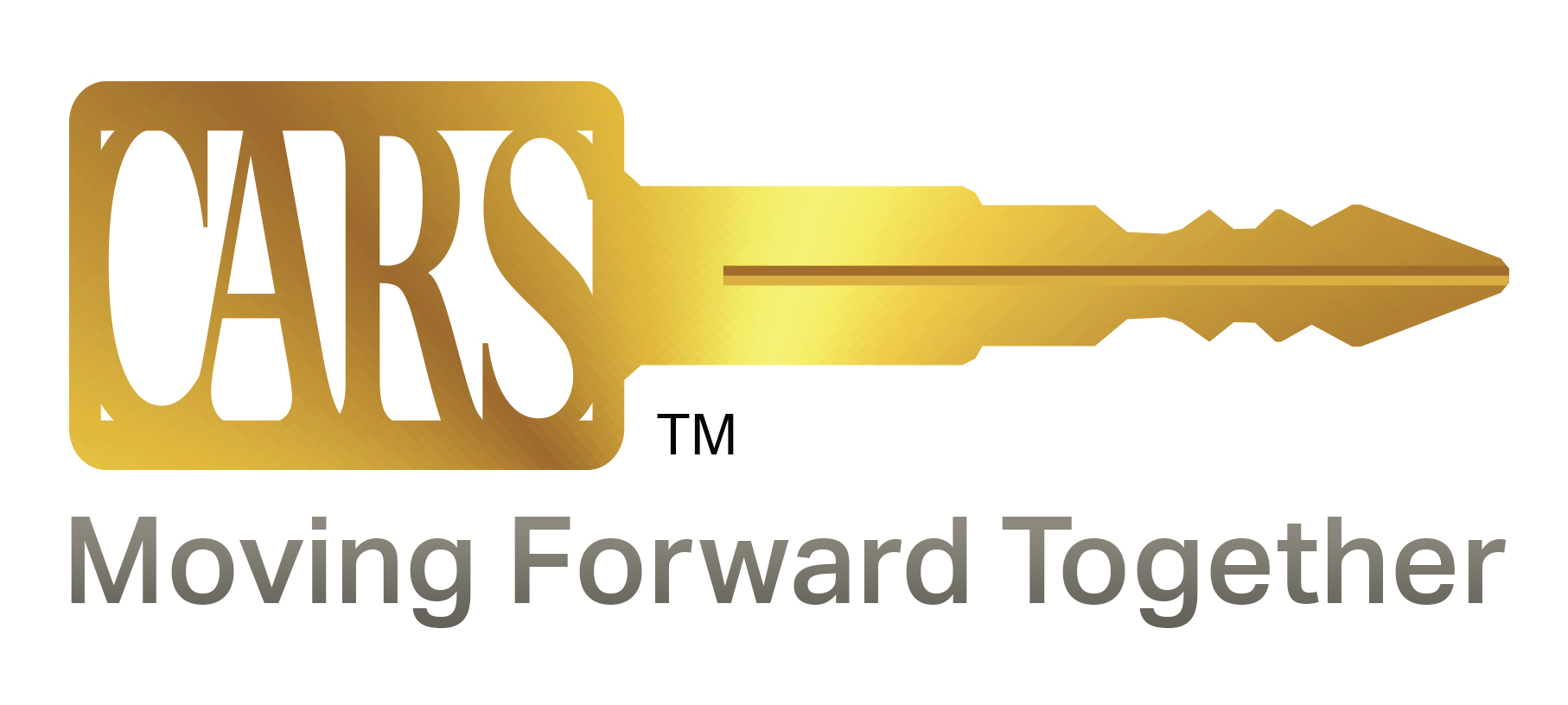 Do you have a car, truck, ATV, horse trailer, tractor, RV, or other vehicle collecting dust at your home? Whether your vehicle is in running condition or not, you can donate it to benefit NCEFT. Your donation is eligible for tax deduction purposes. This program couldn't be easier. All you need is the title and registration. NCEFT works with a reputable partner, CARS, to pick up your donated vehicle and handle all the paperwork.
Make your vehicle donation to NCEFT online through CARS (https://nceft.careasy.org/HOME.html), or contact 855-500-RIDE (or 855-500-7433) to reach a live operator for more information.
AmazonSmile – Shop and Generate Donations

With one click you can direct Amazon.com to donate a portion of all your purchases to NCEFT, at no extra cost to you! Simply enter Amazon using https://smile.amazon.com each time you shop. You'll see the same great selection and prices you are accustomed to with Amazon, and when you order, NCEFT will receive a percentage as a donation. The first time there, you will be prompted to set your AmazonSmile profile and pick "National Center for Equine Facilitated Therapy" as your designated honoree. Then just start shopping! The more you shop, the more donations NCEFT receives!
eScrip – Direct Donations As You Shop

eScrip is a simple way to direct the stores and online sites where you regularly shop to donate a percentage of sales to NCEFT. This program is easy and, like AmazonSmile, is free to you! If you are a current eScrip subscriber, list NCEFT as one of the nonprofits your eScrip dollars support (go to the "My eScrip" and check your account settings). If you are new to eScrip, visit www.escrip.com and register for the program, listing NCEFT as your beneficiary. (Search for us as NCEFT or as National Ctr. for Equine Facilitated Therapy.) It only takes a few minutes and from then on, as you use your registered cards, donations will be made to us automatically! Don't forget to register your Molly Stones and other rewards cards! Finally, if you are a frequent internet shopper, consider downloading eScrip's Autoearn button, which will alert you as you browse shopping websites if you are on a eScrip merchant site. More information can be found here: shopping.escrip.com
Employer Matching Gift Programs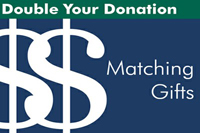 When making gifts in any form to NCEFT, don't forget to check and see if your employer or company matches charitable gifts and/or volunteer time. It's amazing how you can multiply your gift quickly and easily. NCEFT has received matching donations from numerous companies, as diverse as United Airlines, Google, Levi Strauss and AT&T. Contact your HR representative to discover if your employer offers a matching gift program.
Planet Green Small Electronics Recycling
NCEFT is now partnering with Planet Green Recycle to accept donations of used inkjet cartridges and small electronics for recycling. We send Planet Green the items we collect, and they pay us for them! Simply drop your items by the office or in the bin located in the volunteer room. Items do not have to be in working order, but if they are, they're worth more if they're charged and can be turned on. They're also worth more if you remove password protection from the devices. (Note, please be sure to remove any sensitive data before you recycle or dispose of electronic devices.)
• Inkjet Cartridges
• Cell Phones/Pagers & Accessories
• GPS & Radar Detectors
• Mobile Hot Spots
• Calculators
• eBook Readers
• iPods/MP3 Players
• Digital/Video Cameras
• iPads/Tablets, PDAs
• Video Game Consoles & Handhelds, Video Games/Accessories
Office Donations
For our local friends, toss one or two of the following items into your shopping basket and drop it by our office! Or shop directly from our wish list on Amazon and ship it directly to NCEFT. We can always use the following:
Carrots
Small paper drinking cups (i.e.Dixie size 3 or 5oz)
Hand wipes, Lysol spray
Copy paper (regular and 28lb letter paper)
Paper towels, Facial tissue (square boxes)
Stickers
Bubbles
Small party favors (i.e. Mardi Gras beads, blow horns, super balls, etc.)
Hand sanitizer (in the giant economy size!)
Become a Monthly Donor
Simply set up a recurring donation via your online banking. You'll make your commitment more manageable and you'll add to NCEFT's predictable cash flow. At the end of the year, you'll receive a tax receipt/statement from NCEFT showing how much you donated.
Donor-Advised Funds
A donor-advised fund (DAF) is a centralized charitable account that allows charitably inclined individuals, families, and businesses to make tax-deductible charitable donations of cash, publicly-traded stock and other assets to a public charity that sponsors a DAF program. If your family participates in a DAF, follow this link to initiate a donation to NCEFT from the fund.
Donate Stock/Securities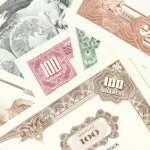 Did you know that donating appreciated stock can be a powerful financial planning tool? Most donors receive all the usual tax-deductibility benefits of donating cash while at the same time avoiding capital gains taxes. Always talk with your financial planner first, and if donating stock is right for you, download the Stock Transfer Instruction form for detailed instructions. Feel free to contact Cherie Hammer, our Development Director via email or call 650-851-2271 ext. 7  for further information.
Planned Giving – NCEFT Legacy Society
You can honor NCEFT now and into the future by making a planned gift and designating NCEFT in wills, trusts, and bequests. NCEFT'S Legacy Society honors individuals who share our vision of promoting dignity, healing, and opportunity to those with disabilities by including NCEFT in estate or financial plans. When you arrange a planned gift to NCEFT, you make a significant commitment to our tomorrow and your legacy. For more information, click here to go to NCEFT Legacy Society's information pages.
Path of Dreams Memorial Path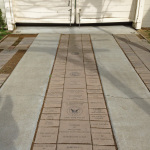 Honor a loved one with a memorial tribute brick on our "Path of Dreams", the walkway located at the entrance of our main therapy arena. This path serves as a treasured inspiration to all who step on its bricks. Bricks are available in three sizes, and all include a personalized engraving and/or icon. To purchase a brick, download the Path of Dreams Brick form and mail in to NCEFT.
IRA Charitable Rollovers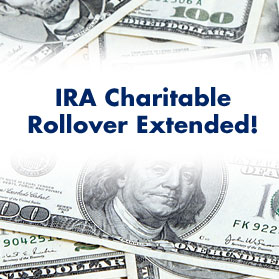 If you are 70½ years or older you may also be interested in a way to lower the income and taxes from your IRA withdrawals. An IRA charitable rollover is a way you can help continue our work and benefit this year. Benefits of an IRA charitable rollover:
Avoid taxes on transfers of up to $100,000 from your IRA to our organization
Satisfy your required minimum distribution (RMD) for the year
Reduce your taxable income, even if you do not itemize deductions
Make a gift that is not subject to the 50% deduction limits on charitable gifts
Help further the work and mission of our organization
Contact your IRA plan administrator to make a gift from your IRA to us. Note that all rollovers must be completed by December 31 of the year you are making the donation.
Personal Crowdfunding Fundraisers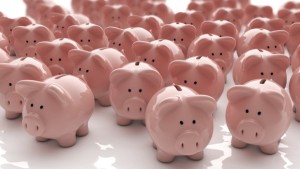 Celebrating a birthday and looking for an alternative to the usual overload of gifts? Maybe you are running a marathon and want to make it an even more worthwhile cause? We can create a personalized online fundraiser page where friends, family and supporters can celebrate and honor you through donations to NCEFT raised in your name. Contact our Development Director to learn more.
If you have any questions or need more information, please feel free to contact our Development Director, Cherie Hammer, via email or call 650-851-2271 ext. 7