Welcome Heather!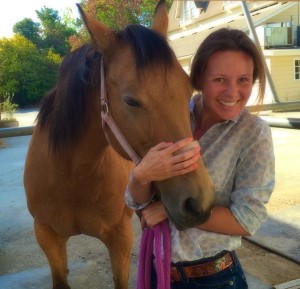 A big howdy-do to NCEFT's new Adaptive Riding instructor, Heather Schilling, aka Honey's mom. Welcome Heather! Heather is taking over primary AR instruction from Oona Ziegler, who moved on from NCEFT in the summer of 2015. Heather actually worked at NCEFT when we were at our former facility, not that we want to date ourselves! We appreciate Heather's enthusiasm and deep horsemanship skills. Her horse, Honey, joined the NCEFT therapy horse herd earlier this year, so it is nice to have the whole team together. Join us in welcoming Heather.
Eat for Good!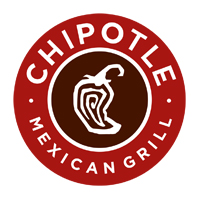 Mark your calendars for Friday March 13, 2015. Chipotle Mexican Grill in downtown San Mateo (251 East 3rd Ave) is hosting a fundraising day for us. Print out this flyer, bring it in anytime between 11am-10pm, show to the cashier and NCEFT will receive 50% of the proceeds from your purchase! Spread the word to family and friends!
IMPORTANT! You must print out the flyer and take with you (or show a picture of it on your phone) for NCEFT to get the credit!
Welcome Bonnie!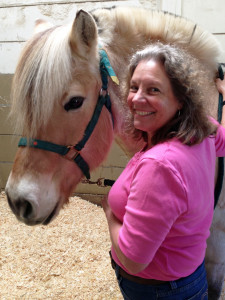 Help NCEFT extend a warm welcome to our new Administrative Manager, Bonnie Sterngold!
Bonnie has been providing bookkeeping and administrative services on the San Francisco Peninsula for 38 years. She has been involved with many non-profit organizations including: Adolescent Counseling Services, Mounted Patrol, Portola Valley Schools PTA and Foundation, Woodside High School PTA and Foundation (including being a co-founder of the Tour for Woodside). Reading and triathlons are her favorite pastimes, and she became a first time grandmother to Noelle Rose last year.
We are so grateful to Bonnie, and wish her well stepping into Rosi's (big) shoes!!!
Farewell Rosi!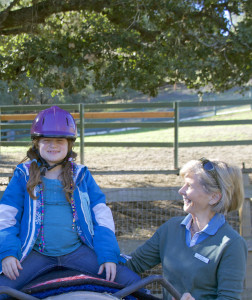 Today is a bittersweet day at NCEFT, as we bid "happy retirement" to our Administrative Manager, Rosemary "Rosi" Fordwood after 20 years of service to NCEFT. Rosi became the face of NCEFT to hundreds of families and individuals that have come to us for support. Rosi's sense of humor, her deep institutional knowledge and wry smile are something we'll never replace, and we'll miss all the wee Scottish phrases (that we never understood anyway). Her retirement will be full of travel, grandkids and the occasional volunteering at NCEFT, because while you can take Rosi out of NCEFT, you will never take NCEFT out of Rosi. Read more
Happy Graduation Caroline!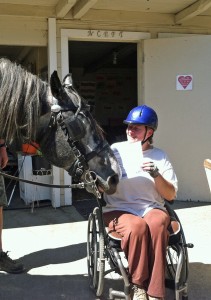 Starting a new chapter in her driving career that got started at NCEFT with Adaptive Driving Instructor Bonnie MacCurdy, Jack & Stormy, Caroline Strongman will be moving on to train with Ginny Leal, member of the 2014 USA Para-Equestrian Driving Team. We are all so proud of Caroline, whose infectious smile and indomitable spirit brought joy to everyone here. Happy Graduation, Caroline!
See more pictures from Caroline's "graduation" here!
Farewell Julie, Welcome Megan!
As many know, NCEFT is bidding a fond farewell to Julie, our Volunteer Coordinator. But with goodbyes come hellos, and NCEFT is pleased to introduce Megan Leopold as its new Volunteer Coordinator and Development Associate. Megan joins our full-time staff after volunteering with us for the past 18 months, doing both ground work and side walking. Her varied professional background includes both non-profit and corporate positions in industries ranging from international student exchange to advertising to public finance. Now that her two daughters are both in high school, Megan was looking for just the right place to hang her hat in the working world, doing something she feels can make a difference in the world. She tells us she's thrilled to be here, and we know we're thrilled to have her. Please come by the office and introduce yourself!
2014 SV Gives Campaign a Great Success!
May 6, 2014 NCEFT's staff, volunteers, clients, Board, friends and supporters got that giving feeling! Along with 600+ local non-profits in San Mateo and Santa Clara Counties, NCEFT participated in a 24-hour online "donate-a-thon." We also hosted information stations at Roberts Markets in Woodside and Portola Valley and at Springdown Equestrian in Portola Valley. All together we raised about $37,000! That's a whole lot of hay, financial assistance and Veterans sessions we can hold with that much support. A giant thank you to everyone who donated and helped with this event. 
NCEFT In The News! 
April 9, 2014 The San Francisco Chronicle/SF Gate published a fascinating article about one of NCEFT's clients, Grace. Her family and doctors have been on a long journey to unlock the mysteries of her rare genetic disease, NGLY 1 Deficiency. Read the article here and see pictures of Grace during one of her therapy sessions at NCEFT.
SV Gives – Get That Giving Feeling May 6, 2014

NCEFT is excited to be part of SVGives, a Silicon Valley Community-wide Day of Giving on Tuesday May 6.
This 24-hour online "donate-a-thon" is a great way to share the love with us at NCEFT (and any other of your favorite area non-profits). On Tuesday May 6, go to www.SVGives.org, look up NCEFT, and make an online donation. Throughout the day, donors can win prizes, and all donations to NCEFT will be matched by a number of very generous sponsors. Once you have donated, spread the word and tell your friends and family to "get that giving feeling" and multiply the support for NCEFT. Together we can make a difference for children and adults living with disabilities.
If you prefer, you can schedule your donation today to be credited to our campaign on May 6. Click here for details.
NCEFT in the Headlines