Farewell, dear Rosi!
February 6, 2015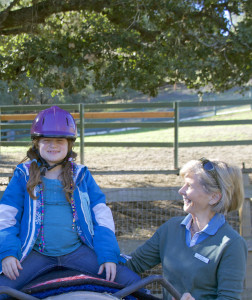 Today is a bittersweet day at NCEFT, as we bid "happy retirement" to our Administrative Manager, Rosemary "Rosi" Fordwood after 20 years of service to NCEFT. Born raised in Edinburgh Scotland, Rosi graduated from the University of Edinburgh. An experienced expat, she lived in Hong Kong, the Philippines, and Canada before settling in California in 1982 where she raised her three daughters, Samantha, Nicola and Pippa. She has 3 grandchildren, all boys.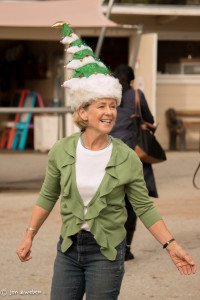 Rosi's favorite pastimes are playing golf, watching rugby, soccer and American football, traveling, good wine and chocolate, not necessarily in that order. French Fries are involved as well.
Rosi started at NCEFT as a volunteer around 1995, and she developed a very close relationship with Barb Heine. Barb and Rosi were close friends for over 15 years, and become the foundation of NCEFT as we know it.
Rosi acted as the Office Manager for several years, doubled as a horse handler and vaulting instructor when needed, and become the face of NCEFT to hundreds of families and individuals that have come to us for support.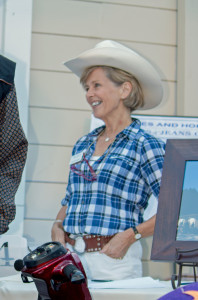 Rosi has dual citizenship from Scotland and the US, but she's a Scot through and through.
Rosi's sense of humor, her deep institutional knowledge and wry smile are something we'll never replace, and we'll miss all the wee Scottish phrases (that we never understood anyway).
Her retirement will be full of travel, grandkids and the occasional volunteering at NCEFT, because while you can take Rosi out of NCEFT, you will never take NCEFT out of Rosi.
"My heart's in the Highlands, my heart is not here;
My heart's in the Highlands a-chasing the deer;
A-chasing the wild-deer, and following the roe,
My heart's in the Highlands wherever I go."
― Robert Burns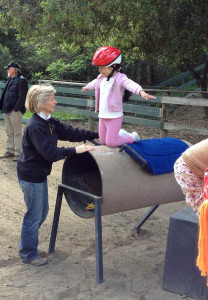 Farewell Rosi!