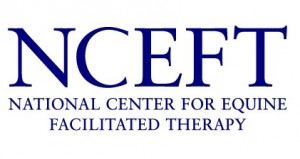 proudly presents the San Francisco peninsula premier debut of the award winning documentary film
RIDING MY WAY BACK:
A Story About a Veteran, a Horse, and Hope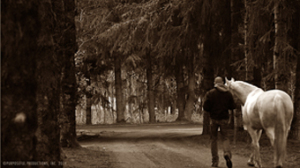 One night only!
Saturday November 8, 2014      7pm – 9pm
Tickets: $25 in advance/$30 at door
Movie screening in our covered outdoor arena (rain or shine)
followed by an interactive panel discussion and coffee reception
NCEFT thanks the following sponsors & media partners for helping make this screening possible:
Springdown Equestrian Center
Lawrence E. Pelzner, Pelzner and Associates
KCBS
Purposeful Productions Presents
RIDING MY WAY BACK: A Story About a Veteran, A Horse and Hope
Riding My Way Back is a short documentary by Oscar nominated filmmaker and DuPont/Columbia Journalism Award recipient Robin Fryday, co-produced and co-directed by Peter Rosenbaum. The movie chronicles one solider's journey back from the brink of suicide. In 2010, Staff Sergeant Aaron Heliker returned from multiple deployments to Iraq and Afghanistan with traumatic brain injury (TBI) and Post-Traumatic Stress Disorder (PTSD), in addition to third-degree burns and nerve damage from a roadside bomb. At his most desperate and isolated, on 42 medications and suicidal, Aaron is introduced to the unlikeliest of saviors: a horse named Fred. Through caring for Fred and building mutual trust, Aaron begins the difficult process of reconnecting to the world around him and healing the invisible wounds of war that nearly defeated him.
View the movie trailer here.
Immediately following the movie will be an interactive discussion panel featuring NCEFT program staff and adaptive riding instructors, Veterans Administration staff, medical doctors, and current and former NCEFT patients who have participated in NCEFT's own Veteran equine-therapy program. The panel will discuss and take questions from the audience about the movie and the powerful ways equine-assisted therapy can promote hope and healing for military Veterans.
A coffee reception will follow. Screening will take place in our outdoor covered arena, rain or shine.
We suggest a jacket and comfortable shoes. Ample parking on site.
All proceeds from the evening benefit NCEFT, including our hippotherapy and adaptive riding/driving programs for Veterans.