Spring Fling 2015 Adaptive Riding Showcase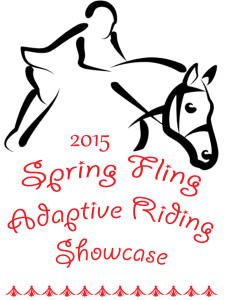 You are cordially invited to the first annual, NCEFT Spring Fling Adaptive Riding Showcase!
Sunday May 17, 2015
1p-4p
NCEFT Covered Arena
The Showcase will be a special day for our riders in NCEFT's Adaptive Riding program to show off their skills to friends and family. Come watch our riders shine! The day will also include demonstrations by NCEFT staff and special guests. This event is open to the public, and admission (as well as participation) is free, thanks to the generous support of our Showcase sponsors, NCEFT Board members Susan Lang & Peter Caraher.
AR students: to participate in the AR Showcase, please complete a Participation Entry Form and return to Oona Ziegler or the NCEFT front office by March 27th.