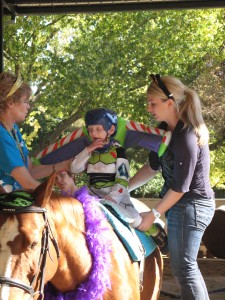 Screening forms are required for all NCEFT programs and services. Follow the links below to the correct forms for the programs you are interested in.
Please note, many NCEFT programs currently have waiting lists. We strive to serve as many patients and clients as possible, but patients may be on the waiting list for a period of time. We appreciate your patience as we plan our scheduling and do our best to bring new clients on board as quickly as possible.
After submitting the screening form and/or participating in a phone interview, our therapists will determine if you or your child is a candidate for an in-person evaluation. If so, we will send you an intake packet for you to complete and return to NCEFT. We will schedule an evaluation once we receive your completed intake packet.
Equine-Assisted Therapy, Adaptive Riding, Veteran and First Responder Programs, and Mental Health Programs
To apply for equine-assisted therapy, adaptive riding, Veterans & First Responder Programs, or mental health programs click the button below:
Instructions for printable version: If you prefer a printable version, you can print our physical screening form. After clicking on the link above, the form will open in a new window. Print and complete the form, then return it via fax or mail (mailing address and fax # are listed on the top of the form), or scan the form and email the scanned copy to bonnies@nceft.org.
Please note, a signed prescription from a licensed physician is required  to participate in our Equine-Assisted Therapy (physical, occupational, or speech therapy) program (see the referral and prescription forms in the intake packet).
Social Skills Group Program
To apply for the Social Skills Group Program click the button below: