Imagine NCEFT.
On a warm Saturday evening under a beautiful orange moon, nearly 250 people gathered in our covered arena to imagine some amazing possibilities. We imagined building our Financial Aid Fund so patients will continue receiving our therapy services even if they cannot afford to pay for treatment. We imagined supporting our 15 therapy horses and maintaining our 100-year-old barn and property. We imagined funding our Veterans Program so we can continue to treat every military Veteran who walks through our gate at no charge.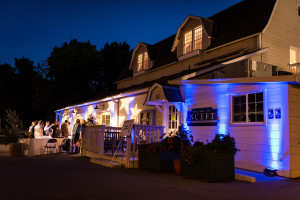 The Heroes and Horses, Jewels and Jeans Gala is our most important fundraiser of the year. Together with our Sponsors and Underwriters, Saturday night's patrons helped raise over $341,000 to support NCEFT's life-changing work. For over forty years, NCEFT has provided hope and healing to thousands of children, adults and Veterans with disabilities. We cannot make a difference to so many without your compassionate assistance. We thank you for your gift of hope and healing. It means so much to so many. For a video look at the evenings festivities, please click here. More pictures are available here.
Thank you to our 2015 Gala Sponsors & Underwriters
These individuals and companies have shown their patronage and support to NCEFT and for that we are grateful.
DIAMOND LEVEL ($10,000+)

Dr. Douglas D. Boucher, DDS
Fast Response On-site Testing, Inc. & Terribilini Cattle Co./Casey Terribilini
Anne Van Camp and Peter Van Vlasselaer

Barulich Dugoni Law Group
Budd and Chalan Colby
Susan Lang and Robert Levenson
Bill & Sally Neukom


JEANS LEVEL ($2,500+)
Anonymous
Dr. Christopher and Martha Dunn
Cherie and Tom Hammer
Paul and Marianne Hoffman
Larry Pelzner
Dee and Laura Lou Tolles
Sarah and Dan Wernikoff

Karen Arimoto-Peterson
Lorna and Bruce Basso
Jennifer & Michael Buckley
Chris Iverson & Susanne Meier
Eve and Ross Jaffe
Vicki Juelsgaard
Meredith and Jonathan Meeks
Brenda and Greg Munks
Provident Credit Union
Sansoterra Group, LLC/Jim Sansoterra and Wendy Baum
Springdown Equestrian Center/Carol and Stan Goodstein
Village Square Veterinary Hospital/Dr. William St. Lawrence, DVM
Wells Fargo Advisors/Kristin Kendall
W.L. Butler Construction/Frank York   
SPURS LEVEL ($500+)
Dominika Allan
Ralph and Donna Briskin
Faye and Emmet Brophy
Daniel and Katherine Chappelear
Darren McClung Estate Jewelry/Carol Young
Firehouse Bistro & Pioneer Saloon/Bill & Lee Ann Gilbert
Larry Franzella and Michael Dunlap
Dennis and Dianne Garcia
Betsy Glikbarg
Steven Goldenberg
Cynthia Jamplis
Ronald Kovas
Derek & Nicola Liu

David Lucas
Moore Buick GMC/John Moore
Susan and Charles Nichols
John O'Donnell

Agostino Paoletti and Gayle Wilbert-Paoletti
Risk Strategies Company/John O'Neill
Sarah and Doug Rivers

Roberts Market/George Roberts

Adolph Rosekrans

Stanford Park Nannies/Daryl Camarillo
IN-KIND DONORS & SERVICE PROVIDERS
Bi Rite Foodservice Distributors
Nancy Collins
Donato Enoteca/Chef Donato Scotti
ELLA Palo Alto
Erin Mac Jewelry
Bruce Fielding
John Glines Central Coast Auctions
Robert Hilton, Jeweler
Kerns Fine Jewelry
Emily Joubert Home & Garden
Mary and Jeff Kroll
Darrel La Blanc
Jonathan Livingston
Kavitha & Kishore Moturi
Ladera Garden Center/Juan and Mercedes Navarro
The Pomegranate Seeds
Recology San Mateo County
Adolph Rosekrans
Saier Services Audio & Visual
San Mateo County Horseman's Association
The Stanford Park Hotel
Stephen Silver Fine Jewelry/Christine Baur
Todd Tankersley Photography
Weir & Associates Catering and Events
Carleen Whittelsey
W. L. Butler Construction, Inc.